One thing that made Beyoncé great was her ability to make herself a commodity.
In 2013 she left the the entertainment and business industries upside down when she revealed how much buying power she truly has. With the use of social media and a strategic and secretive team she dropped a album without prior promotion or even any inclination that she was even working on one.
For those unaware, the music business consists of cliché press runs, advertising, long drawn out promotion tactics, blah blah blah, before the release of an album, but Beyonce decided to not only do any marketing she has not done any interviews in over 3 years.
Beyonce decided to not go on a promo tour, not to do any interviews, not to do any shows, in fact all she decided to do was use social media. Simply posted
"Guess what Beyoncé has a new album" via her social media, within hours she was topping various charts, and hearts of dedicated fans.
She showed us just how much power her music and brand really hold. She showed how supportive her fan base the #BeyHive really are, she cut out the middle man and freed up plenty of money by not needing a marketing budget. She easily saved (and made) millions by cutting out pricy ad campaigns. She became her own marketing plan.
She showed how easy and important it is to not lose focus of the consumer.
American consumers don't like options, sad but true. They like to be told what to do, how, when, where etc....
Beyonce dropped her album as an entire package, complete with visuals and didn't allow the consumer time to decide if they liked or not. She did not allow them time to decide what the visual should be, she told them. If you can remember back to that historic night, that's all everyone was talking about on social media for at least 3 days. It became almost a necessity to have the album so you could be part of the conversation.
Consumers were more in awe that it was secretly released than the actual body of work. (I personally thought "4" was better) Initially there were no singles available for download, just an entire album that consisted of a full-length video to accompany each song.
Beyoncé illustrated how powerful of a tool social media could be by simply building an audience, in conjunction with brand recognition (being that she's known and credible for a quality product).
This same equation fits for many small business owners as well even though they may not have the reach of Beyoncé.
One example of this is you may have a service to offer for people with bad credit, so you start a Facebook group for people with bad credit and begin posting credible and factual tips to improve credit to draw the audience in. Once your page reaches 10,000 likes you then begin announce your service and receive 100 orders in your first days of promotion.
We are starting to see more and more occurrences of this type of strategic marketing.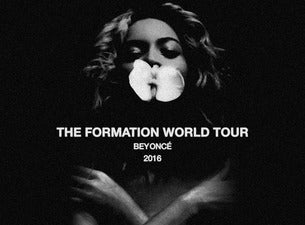 Now lets talk about how she just recently used one damn song and a performance to damn near sell out a world tour. For those who might not know she released a song and visual titled "Formation" in which she touches upon social injustices and racial issues in the black community.
Not only does cause a frenzy with her formation song, and visual but she took it up a notch by performing Formation at the Superbowl 50th Anniversary Halftime Show, which followed the announcement of her formation tour.
Lets not forget these cops protesting working her shows catching national attention promoting the tour even more! Just a load of free promo and more of the Bey Hive rallying behind their queen, and supporters of black of lives matter, quickly selling out those venues. No need for any more promotion for this tour! Now that's marketing strategy for that ass! As you can see this woman is a marketing guru!
Well-played Bey! Well Played Blessings!
Tha7thman